2018 Toyota RAV4 Reviews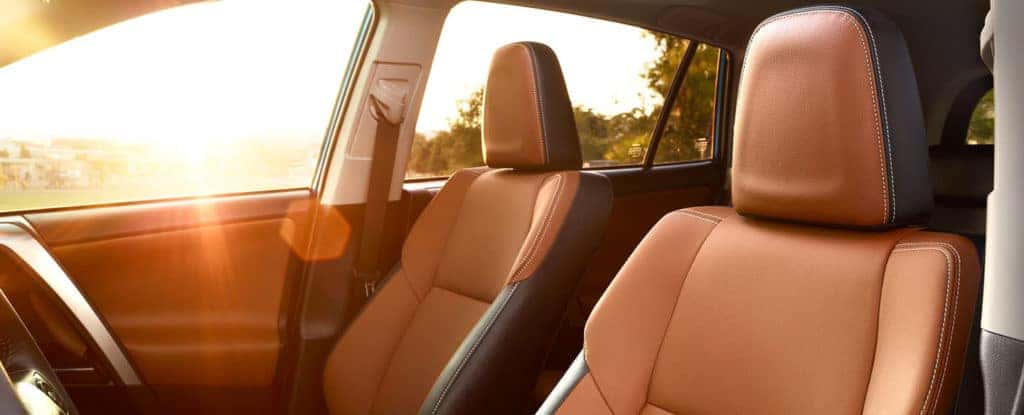 Critics and consumers alike have had a chance to try out the 2018 Toyota RAV4, and they're equally impressed. U.S. News and World Report appreciates its "large cargo area for the class," while Car and Driver lists its "spacious and well-built cabin" as an advantage.* In consumer reviews, it ranks among the top vehicles in its class. Find out more information at Savannah Toyota, serving Pooler and beyond.
Critics Agree in Toyota RAV4 Reviews
Reviewers from Edmunds, Kelley Blue Book, and more agree that the RAV4 excels in the compact crossover segment. Its safety features and competitive ground clearance help it stand out. Explore these excerpts before you try it out for yourself at Savannah Toyota:
U.S. News and World Report: "You should buy the 2018 RAV4 if you're looking for a compact SUV that offers lots of room for passengers and cargo. With strong safety credentials, this Toyota also makes an excellent family hauler."*
Car and Driver: "… the RAV4's spacious cabin, straightforward controls, and the added perk of advanced standard active safety tech such as automated emergency braking and adaptive cruise control help widen its appeal."*
Edmunds: "It's easy to enter and exit the RAV4, and most occupants will find the cabin quite roomy."
Kelley Blue Book: "With high-quality plastics and soft-touch surfaces, the 2018 Toyota RAV4 offers a comfortable and inviting SUV interior."
Toyota RAV4 Customer Reviews
In Toyota RAV4 consumer reviews, this crossover SUV is a fan favorite. As of October 2018, it's earned a 4.8 out of 5 score from consumers at Cars.com. According to them, 100% of drivers will recommend this car.* That kind of satisfaction is rare in any vehicle, let alone the competitive compact crossover class.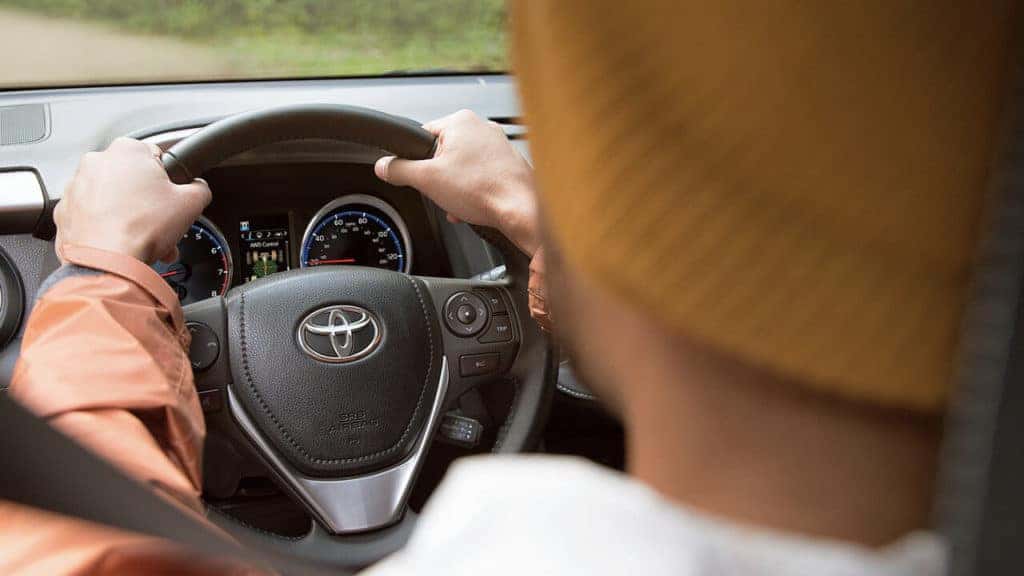 Toyota RAV4 vs. the Competition
Key RAV4 advantages are its cargo space, available power liftgate, and fun to drive handling. See what reviewers have to say about how the RAV4 matches up with leading competitors:
U.S. News and World Report: "The RAV4 has a much better predicted reliability rating than the (Mazda) CX-5…"
Edmunds: "A lockable center differential with all-wheel drive, and even the front-wheel drive's limited-slip differential, make the RAV4 a bit more capable than most rivals."
Kelley Blue Book: "… its acceleration and fuel economy remain in line with other 4-cylinder compacts like the Jeep Compass, Subaru Forester and Chevrolet Equinox."
Find the Toyota RAV4 for Sale at Savannah Toyota
If you're ready to try out a new or used Toyota RAV4 for yourself, visit Savannah Toyota. We're located just a short drive from Hilton Head, so stop by and give it a test drive today!
Wondering how the current 2019 Toyota RAV4 measures up? Compare it to the 2019 Honda CR-V to find out.
Learn More at Savannah Toyota
Your Toyota 4Runner is an immense machine built with thousands of small parts that each work in tandem with one another to ensure you receive efficient performance and top-of-the-line capability on your Pooler commute and outdoor adventures. To keep your Toyota 4Runner running at its best, it's important to adhere to its recommended maintenance schedule….

Drivers across the country recognize the 2021 Toyota Highlander for its exceptional capability and ability to handle heavy loads without breaking a sweat, but how about the Toyota Highlander Hybrid towing capacity? You'd be forgiven for assuming such an efficiency-focused vehicle isn't able to compete when it comes to capability, but the Hybrid towing capacity…

The 2021 Toyota Sienna comes to Hilton Head area dealerships with an entirely redesigned interior and exterior, turning it into a luxury family van that runs on a hybrid engine. How much can a Toyota Sienna tow? The 2021 Toyota Sienna towing capacity reaches up to 3,500 pounds, the perfect amount for towing small boats, trailers,…