How to Reset Maintenance Light on Toyota Corolla Models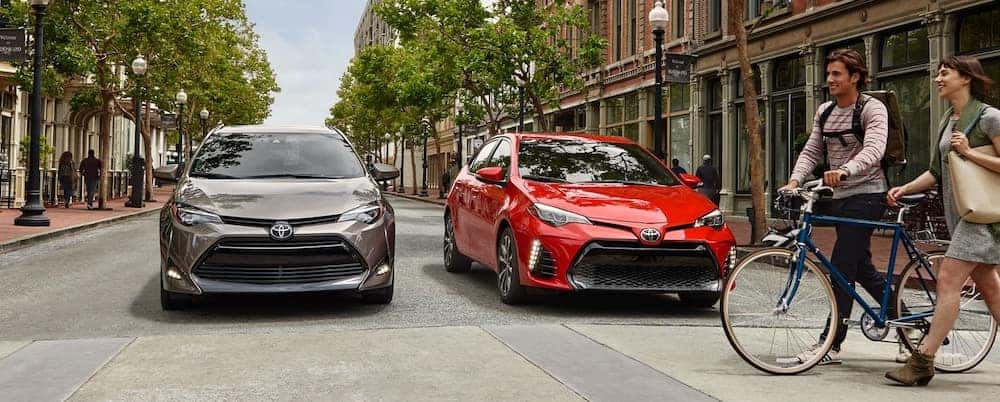 When your Toyota Corolla needs an oil change or other routine services, the maintenance light could automatically turn on on your vehicle's dashboard. If you need help to turn off the maintenance light on your Toyota Corolla, the team at Savannah Toyota can help.
How to Turn Off Maintenance Light on the Toyota Corolla
If the oil was changed or you completed another automotive service, but the light remains on, this can get frustrating or distracting when you're driving around Pooler. Good news though! It's an easy fix to reset the maintenance light on your Toyota Corolla. Just follow these simple steps:
Put your key in the ignition and turn it to position one (right before starting the car).
Quickly push and hold the odometer button on your dashboard, then turn your key to position two.
Continue to hold the odometer buttonfor around 10 seconds. The maintenance light should begin to flash, and you may hear a beeping. Then the light should go out.
Once the maintenance light is off, let go of the odometer button, and turn the key to start your car. The light should be off once the Corolla starts. If not, repeat this process once or twice more to turn off the maintenance light on the Toyota Corolla.
Savannah Toyota Provides Toyota Corolla Service
If you're experiencing trouble resetting the maintenance light, the Savannah Toyota service department is here to assist. Contact us with any questions about this, the Corolla MPG, the Toyota 30,000 mile-service, or other technology features like how to update Toyota Entune™, or to schedule a service appointment. Our trained Toyota technicians will take care of your dashboard light and get you back on the roads!
More From Savannah Toyota
Your Toyota 4Runner is an immense machine built with thousands of small parts that each work in tandem with one another to ensure you receive efficient performance and top-of-the-line capability on your Pooler commute and outdoor adventures. To keep your Toyota 4Runner running at its best, it's important to adhere to its recommended maintenance schedule….

Drivers across the country recognize the 2021 Toyota Highlander for its exceptional capability and ability to handle heavy loads without breaking a sweat, but how about the Toyota Highlander Hybrid towing capacity? You'd be forgiven for assuming such an efficiency-focused vehicle isn't able to compete when it comes to capability, but the Hybrid towing capacity…

The 2021 Toyota Sienna comes to Hilton Head area dealerships with an entirely redesigned interior and exterior, turning it into a luxury family van that runs on a hybrid engine. How much can a Toyota Sienna tow? The 2021 Toyota Sienna towing capacity reaches up to 3,500 pounds, the perfect amount for towing small boats, trailers,…