Best Restaurants in Pooler, GA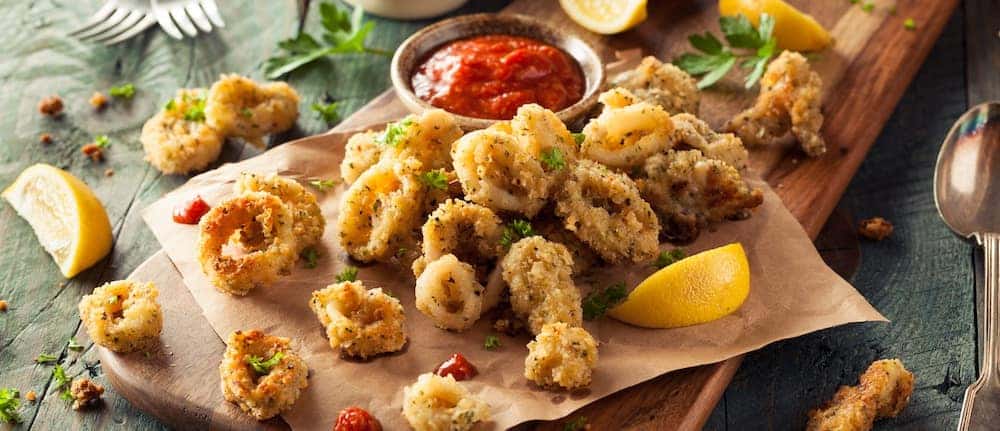 Looking for food in Pooler, GA? No matter if you're in the mood for breakfast, lunch, dinner, or even a late-night snack, there are plenty of Pooler restaurants to choose from. You'll find just about anything you want in town too, including Mexican, Italian, and American cuisine. Explore the best restaurants in Pooler, GA below.
Chazito's
If you're craving Latin cuisine, Chazito's is the place you'll want to visit. In fact, people from Savannah come here often to get a good taste of homestyle Latin food. This family-owned business also cares about their patrons, and everyone who visits is treated like part of the Ortiz family. That's also why this location is family friendly, so bring everyone along when you want something good to eat.
Terra Mia
There's something about good, homecooked Italian food that leaves you feeling full and happy, and that's exactly how you'll feel when you dine at Terra Mia. This Pooler restaurant offers plenty of Italian dishes that are sure to make you feel satisfied. Plus, it's the perfect place for you to enjoy for a special occasion or just to get out of your own kitchen.
Naan Appetit
There are a lot of different flavors in the Pooler restaurants, and Naan Appetit brings you authentic Indian food in a quaint setting. Using quality and fresh ingredients, Naan Appetit ensures everything on the menu is flavorful and delicious. And aside from the menu, you'll simply enjoy coming in and taking in the atmosphere, which is complete with a blackboard wall, oversized tables, and plenty of great company.
Splendid Shabu
Splendid Shabu is a ramen and shabu shabu restaurant that offers a fun dining experience with incredible food and a fun atmosphere. The service is also exceptional, and the servers are happy to help walk you through the menu and offer their suggestions. If you're looking for something different to enjoy near Hilton Head, then Splendid Shabu should be on your list of places to visit.
Learn More at Savannah Toyota
If you're looking for a fun way to explore the best restaurants in Pooler, GA, let the folks at Savannah Toyota provide you with a new or used vehicle you'll love. We're happy to be your local guide to Savannah historical places and historic homes as well as local arts and culture. We can even help you find Hilton Head bike rentals.
More About the Community
Savannah has a rich history, and this includes attractive architecture and design. Whether you live in the area or are just passing through for a visit, you should take a tour of the Savannah historic homes. Find out more about the Savannah historic home tours below. Contact Us Davenport House Museum The Davenport House Museum…

Looking for food in Pooler, GA? No matter if you're in the mood for breakfast, lunch, dinner, or even a late-night snack, there are plenty of Pooler restaurants to choose from. You'll find just about anything you want in town too, including Mexican, Italian, and American cuisine. Explore the best restaurants in Pooler, GA below….

With 2018 coming to a close, there are so many ways to celebrate New Year's Eve near Bluffton this year! South Carolinians like to put a unique spin on holiday traditions, which is why we've rounded up a few of our favorite ways to ring in the new year in Pooler this season. How will…