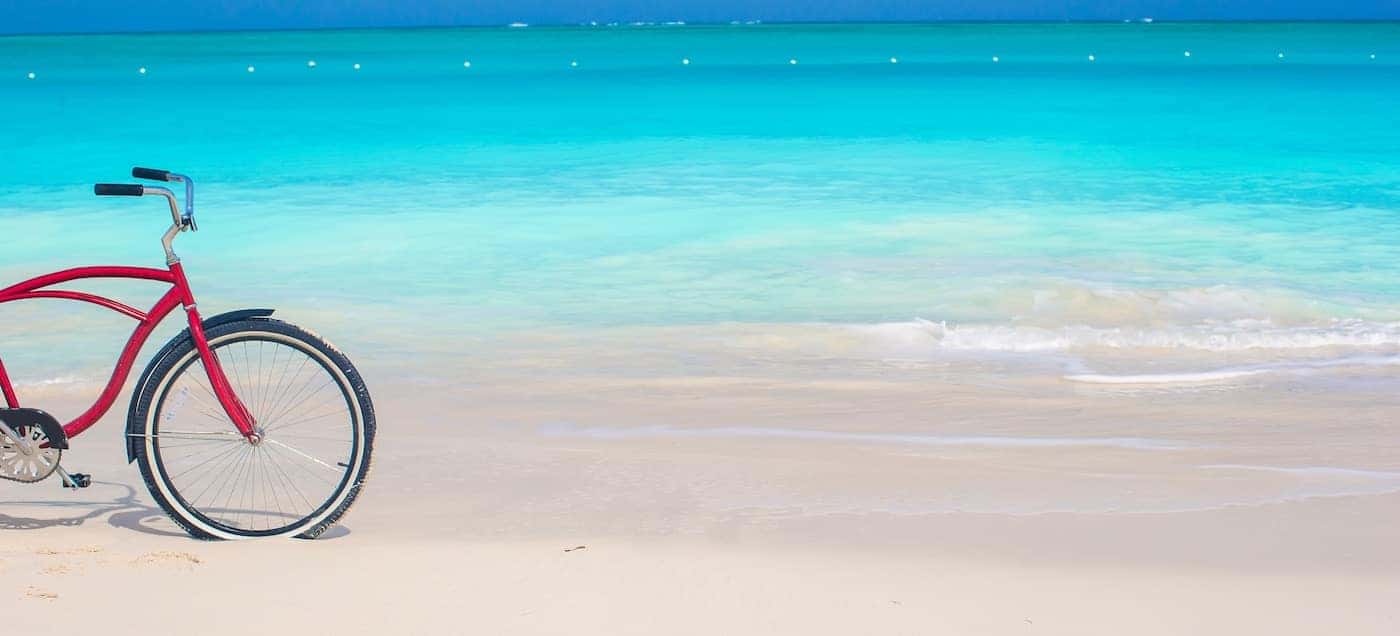 With great year-round weather, Hilton Head provides plenty of opportunities to get outside and enjoy a nice bike ride. And with so many great things to see around the area, riding a bike is a great way to tour the community. Explore the different Hilton Head bike rentals below.
LowSea Bike Rentals
When it comes to Hilton Head Island bike rentals, LowSea Bike Rentals provides you with all the rentals you'll need. Here, you can rent a bike for yourself or even rent bikes for the entire family to enjoy. And they even have free delivery, so you can have the bikes brought straight to you for more convenience.
Patriot Bike Rentals
Family owned and operated, Patriot Bike Rentals Hilton Head Island is a favorite for residents and visitors alike. They offer a variety of name-brand bikes to choose from, so you can rest assured you're getting a bike that's reliable to handle the numerous bike paths in the area.
Yankee Pedaler Bike Rental
Since 1986, Yankee Pedaler Bike Rental has been providing folks with bike rentals in the Hilton Head area. Whether you have your eye on a mountain bike or a beach cruiser, Yankee Pedaler Bike Rental has exactly what you're looking for to explore the Bluffton area.
Island Cruisers Bike Rental
Island Cruisers Bike Rental provides a wide selection of bikes to choose from. No matter if you want beach cruisers or a tandem bicycle, you can find exactly what you want at this bike rental shop. So head over to explore the inventory and find the bike that makes sense for you and what you need.
Hilton Head Bikes to Go
Hilton Head Bikes to Go provides bikes for the whole family to enjoy time around the Hilton Head area. In addition, all bike rentals include free baskets, locks, delivery, and pickup, making it convenient for you.
Learn More at Savannah Toyota
There's a lot to do in Georgia, from the State Railroad Museum to historical places in Savannah. When you're in the area looking for bike rentals, the best Hilton Head golf courses, or the restaurants in Pooler GA, let the folks at Savannah Toyota help.
More From Savannah Toyota
Your Toyota 4Runner is an immense machine built with thousands of small parts that each work in tandem with one another to ensure you receive efficient performance and top-of-the-line capability on your Pooler commute and outdoor adventures. To keep your Toyota 4Runner running at its best, it's important to adhere to its recommended maintenance schedule….

Drivers across the country recognize the 2021 Toyota Highlander for its exceptional capability and ability to handle heavy loads without breaking a sweat, but how about the Toyota Highlander Hybrid towing capacity? You'd be forgiven for assuming such an efficiency-focused vehicle isn't able to compete when it comes to capability, but the Hybrid towing capacity…

The 2021 Toyota Sienna comes to Hilton Head area dealerships with an entirely redesigned interior and exterior, turning it into a luxury family van that runs on a hybrid engine. How much can a Toyota Sienna tow? The 2021 Toyota Sienna towing capacity reaches up to 3,500 pounds, the perfect amount for towing small boats, trailers,…